TIREE: A Golden Oriole was at Vaul around mid-day (Keith Gillon). This is the first autumn record of this species for Tiree.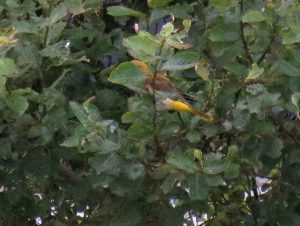 KINTYRE: The Little Egret (probably a first-year bird?) is still at the head of West Loch Tarbert and presumably moves to Kennacraig where there was an Osprey this evening. Also 10 Black-throated Divers were off Cloanaig (David Jardine).
MID-ARGYLL: 10 Teal and 9 Wigeon at the Add Estuary (Jim Dickson).
COLL: A Wood Sandpiper was circuling the bay and calling at Arinagour (David Andrews per John Bowler).